0-5% ATC BRIX REFRACTOMETER 4 TEA, KOMBUCHA, WATER BASED CLEANERS, CNC COOLANT+
Item Description:

RHB-5ATC Portable Brix Refractometer - 0-5% Brix
 PERFECT FOR TESTING LOW SUGAR ITEMS LIKE TEAS AND KOMBUCHA!
IDEAL FOR WATER BASED CHEMICALS AND CLEANERS!
WORKS WITH SYNTHETIC CUTTING AND GRINDING COOLANTS TOO!  BLANCHARD GRINDER COOLANTS WOULD BE A PERFECT COOLANT TO MONITOR WITH THIS UNIT!
Product Specs

* 0-5% Brix Scale
* Accuracy: +/- 0.10% Brix
* Divisions: 0.10% Brix
* Automatic Temperature Compensation (ATC)
* Sturdy design, made of sturdy Aluminum and not "carbon" plastic
Included are: A Sturdy plastic HARDCASE (some some flimsy soft case), a pipette for dropping test fluids onto the prism (never dip the refractometer into the test fluid!), a mini screwdriver for scale calibration, and a Users Guide.
---
This is a HIGH QUALITY unit made of Aluminum and not cheap plastic!
One BRAND NEW RHB-5ATC (0-5% Brix scale) Hand Held Refractometer in a PLASTIC hard case. This model is handy for the testing of low sugar fruits and vegetables, Reamsian Bodily Fluids (per the Reams Biological Theory of Ionization), Maple Sap, synthetic or semi-synthetic coolants, Teas, Kombucha and water based chemical and cleaners.
For machining and grinding coolants, please consult the Technical Data Sheet for appropriate concentration of fluid. 
All RHB models use ambient light, no battery or power source is required.  Models with the "ATC" suffix are equipped with "Automatic Temperature Compensation" for accurate measurements without recalibration after shifts in ambient working temperature (field use).
This model sells for $90 and up at most retailers. Get yours today at Wholesale prices!
High Quality!

This unit comes with a THREE YEAR WARRANTY against manufacturer's defects. If it's not working properly, you get a replacement for free. An eBay first for QUALITY Refractometers!
---
International Shipping:

Shipping is $15.00 ($12.00 to Canada) via US Postal's Global Priority Mail/Air Mail which takes 3-8 business days depending on where you live and how far it is from California.
Upgrade your order to USPS Express Mail for an additional $15.00 - this includes a more robust Delivery Tracking too...
Questions?
Larger Orders?
Please feel free to call, fax or e-mail!
Want it right away?  You can buy them at our eBay Store! Click the tag ------>
---
Do you need a pH Meter too? 
Other types of Portable Brix Refractometers and pH Meters are available through our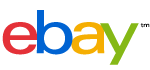 Store!

 <---- Click here
Other Salinity Refractometers for Marine habitats:
RHBN-10ATC:  Heavy-Duty 0-10% Brix Refractometer, Calibration Knob (no Calibration Screwdriver), Reinforced Forward hinge on the Daylight Plate, Extra ounce in weight (ask us about it!)
ZGRB-10ATC:  Heavy-Duty 0-10% Brix Refractometer, with an Internal Light, and Reinforced Forward hinge on the Daylight Plate.  Perfect for the Techie or Professional
National Industrial Supply

30777 Rancho California #891420
Temecula, CA 92589, USA
Sales: 951.308.9269
Fax: 310.833.7306 
We prefer Paypal!

Click Here. Double your traffic. Get Vendio Gallery - Now FREE!
After purchasing, pay instantly with your credit card through PayPal!
---
We Also Recommend
---