GEM Gemstone Refractometer Refractive Index Fluid 1.800, 15 GRAMS, USA MADE
Item Description:

3.6ml Vial of 1.800 Refractive Index Fluid for Gem Refractometers, 16 Grams (3.6ml)

THIS PRODUCT DOES NOT CONTAIN ARSENIC AND IS NON-POISONOUS.  CAN YOU SAY THAT ABOUT THE OTHER STUFF AT EBAY?

THIS GEM REFRACTIVE INDEX FLUID IS AMERICAN MADE, SO YOU KNOW IT'S ACCURATE!

WE OFFER THE LARGEST SIZE AVAILABLE ANYWHERE! 

 

OUR 3.6ml VIAL WEIGHS 15 GRAMS!




Specifications (DO THE OTHER GUYS DO THIS?):

Refractive Index @ 25'C: nD = 1.800 +/- 0.005 @ 25°C
Appearance and color: Burgundy liquid
Boiling Point at 760 mm Hg:  181° C (358° F)
pH: Not applicable
Vapor Pressure: 760 mm Hg @ 23° C/73° F...1.5
Viscosity: Not applicable, but close to an ISO 5
Specific Gravity (water = 1) @ 23° C/73° F:  3.08-3.
Water solubility: Slight
Octanol/Water Partition Coefficient in Kow: Specific value not known
Flash Point: >230'F (110'C)
Evaporation Rate (mineral oil = 1, 760 mm Hg, 73° F/23° C): 1

This product is the perfect ECONOMY RI Fluid! 

The product will not allow your refractometer to read between 1.801 - 1.810 Refractive Index.  How many Gemstones will you NOT be able to test?  The answer?  2 stones.  Both Single Refractive: Spessartite Garnet (1.81 +/-0.10) and Gahnite, aka Blue/Green Spinel (1.80).  99% of the other stones you can read!  This product is designed to be a cost effective alternative to the expensive 1.81 RI Fluid.  Perfect to testing ALL of your stones, while you save the good stuff (1.81RI Fluid) as a backup in case you find a blue/green spinel!
---
The most important aspect of the Refractometer is the quality of the fluid and its Refractive Index. This product has a Refractive Index value of 1.800RI and is THE most economical product for accurate GEM Identification.  The 4.0ml Vial holds about 3.6ml of product.
The Gem Refractometer Liquid has a refractive index of nD = 1.800, the second highest of any liquid not containing arsenic. As the name implies, it is widely used with gem refractometers as a contact medium for the identification of gemstones. This Burgundy liquid can also be used to reduce or eliminate glare from a gem's surface, facilitating inspection of the gem's interior for inclusions and other defects.

This liquid is repackaged and supplied in an amber glass vial with applicator rod.  Vials are filled 7/8 full and contain 3.6ml of solution.
To ensure the liquids maximum shelf life, keep this liquid tightly sealed after opening, store it away from direct light and in dry moderate temperatures.

This product is the non-poisonous version of the classic Gem Refractive Index Fluid; Diiodomethane (methylene iodide).  It is not carcinogenic (won't cause cancer) according the the product MSDS (YES, this product was made in the USA and can be traceable - can you say the same for the Chinese products?).
====================================================================
BUYING GUIDE
Clearing the confusion (hopefully), here's a list of the products that we carry here at eBay...
1.81 Refractive Index Fluid - this is the best fluid you can buy!
Size                       Volume of Fluid              Vial Price                 Price per 1ml
===========================================================
Small                           1.8ml                           $44.99                       $24.99
"10 Gram"                   2.5ml                           $74.99                       $30.00  <<----Not a good deal!
Economy Size             3.6ml                           $84.99                       $23.61
1.800 Refractive Index Fluid
 - this product will save you money with little compromise!
Size                        Volume of Fluid              Vial Price                 Price per 1ml
============================================================
Small                            1.8ml                          $14.65                        $8.14
Economy Size               3.6ml                         $23.99                        $6.66


Shipping
Domestic S&H is $5.00 for (1) Vial, and an extra $1.00 per extra Vial.  For international shipments is is $12.00 ($10.00 to Canada) Air Mail via USPS (4-7 business days) and $1.00 for each additional Vial.  Each vial is carefully wrapped in bubblewrap to ensure safe transport.  We do not toss it in a paper envelope and ship it out! 
---
Other types of Gemstone ID equipment are available through our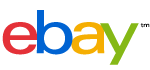 Store!

 <---- Click here
RGM-700: 1.30 to 1.81Refractive Index Gemstone Refractometer w/ INTERNAL LIGHT - Which makes it easier to read.  Perfect for Beginners or Professionals!
National Industrial Supply  

30777 Rancho California #891420
Temecula, CA 92589, USA
Sales: 951.308.9269
Fax: 310.833.7306 
We prefer Paypal!  We accept Credit Cards via Phone, Fax or E-mail too!
---
We Also Recommend
---