Heavy Duty Salinity Refractometer for Aquarium Sea Water Hydrometer-Fat Boy Unit


Click Here. Double your traffic. Get Vendio Gallery - Now FREE!
Item Description: HEAVY DUTY FBRHS-10ATC Portable Salinity Refractometer!


Product Specs

* Ranges: 0-100 ppt of Salinity and 1.000 to 1.070 Specific Gravity
* Accuracy: +/- 1 ppt / 0.001 Specific Gravity
* Divisions: 1 ppt / 0.001 Specific Gravity
* Automatic Temperature Compensation (ATC)
* 100% Heavier than the plastic toy units out their!  Heavy Duty to meet the rigors of field use, or the perils of your Toddler thinking it is a Light Saber!
IMPORTANT!  HIGH QUALITY! 
THIS REFRACTOMETER OUT WEIGHS THE COMPETITION BY 100%!  THIS REFRACTOMETER IS A BEEFY BEAST!
EACH UNIT COMES WITH A 5 YEAR WARRANTY AGAINST DEFECTS.  FREE REPLACEMENT PARTS IF YOU EVER NEED THEM!
    WE HAVE BEEN ON eBay SINCE 2001!  THAT'S LONGER THAN ANY OTHER SELLER OF REFRACTOMETERS!
GOT A REEF SHOP OR REEF CLUB?  BUY FROM US!
YOU CAN CALL, FAX OR E-MAIL US IF YOU EVER HAVE ANY QUESTIONS.  CAN YOU CALL OR FAX THE OTHER GUYS ON eBay?
NO ONE HAS SOLD MORE REFRACTOMETERS ON eBay THAN US!
We've been an eBay MONSTER Seller for over 10+ years!  No one has sold for longer!
---
One
NEW
FBRHS-10ATC
dual scale portable Salinity Refractometer in a black zipper bag. The RHS series of portable refractometers is designed to measure the salinity of sea water and saline solutions of similar concentration. One scale checks the NaCl levels with the range of 0-100 ppt (with 1 ppt scale divisions) and the other scale gauges Specific Gravity with a range of 1.000 to 1.070 (+/- 0.001 accuracy). Both enable the direct determination of salinity in water that contains dissolved salt and little or no other dissolved solids.
Hydrometers are nice, but they can be inaccurate, especially over time. The FBRHS-10ATC is designed to be very accurate to protect your investments!
All RHS models use ambient light, no battery or power source is required. Models with the "ATC" suffix are equipped with "Automatic Temperature Compensation" for accurate measurements without recalibration after shifts in ambient working temperature (field use).
Included are: A black zipper softcase, a pipette for dropping test fluids onto the prism (never dip the refractometer into the test fluid!), a mini screwdriver for scale calibration, and a Users Guide.
TO RECAP:
A HEAVY DUTY BEAST!  Solidly built!

Over 10+ years of selling on eBay!  We've seen many other eBay Sellers come and go...

Experienced!  Over 40,000 Salinity units sold!

A 5 Year Warranty against defects

FREE replacement parts - no matter where you live in the World!

Customer Service - Call, fax or e-mail us.  If we're not available, please leave a message so we can get back to you!

Competitive Pricing
WHY WOULD YOU BUY FROM ANYONE ELSE?
IF YOU WANT THE UNIT WITHOUT THE WAIT, PLEASE CHECK OUT OUR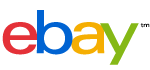 STORE! 
   <---CLICK HERE! 
WE HAVE FIXED PRICE ITEMS FOR IMMEDIATE PURCHASE!
CAN'T FIND WHAT YOU NEED?  E-MAIL US!  WE CARRY MORE REFRACTOMETERS THAN ANYONE ELSE! 
BUY WITH CONFIDENCE AND THE PEACE OF MIND!
THIS IS OUR BUSINESS, NOT A HOBBY!
---
International Shipping:

Shipping is $15.00 ($12.00 to Canada)  via US Postal's Global Priority Mail/Air Mail and is advertised as taking 3-8 business days. Please be advised that there can be Customs delays from time to time.  These packages come with Delivery Confirmation Numbers only - No Insurance or Tracking Numbers.  Excellent value for the money!
Do you want Shipping with Insurance AND a Tracking Number to your International Destination?  Please add $15.00 to your order for that upgrade!  You'll be upgraded to USPS Express Mail.
Questions? 
Larger Orders? 
Please feel free to call, fax or e-mail!
Want it right away?  Want more?  You can buy them at our eBay Store Listings! Click the tag ------>
---
Other types of Portable Refractometers are available through our eBay Store!
National Industrial Supply

30777 Rancho California #891420
Temecula, CA 92589, USA
Sales: 951.308.9269
Fax: 310.833.7306 
We prefer Paypal!
---
After purchasing, pay instantly with your credit card through PayPal!
---
---