LIGHTED ATC SALINITY REFRACTOMETER HYDROMETER AQUARIUM


Click Here. Double your traffic. Get Vendio Gallery - Now FREE!
Item Description: NI Supply ZGRS-10ATC Portable Salinity Refractometer
Product Specs:

* Ranges: 0-100 ppt of NaCl and 1.000 to 1.070 Specific Gravity
* Accuracy: +/- 1 ppt / 0.001 Specific Gravity
* Divisions: 1 ppt / 0.001 Specific Gravity
* Automatic Temperature Compensation (ATC) - Several at eBay DO NOT have this feature!
* Sturdy design, made of ALUMINUM!  Comes with a 3 Year Warranty
Included are: a pipette for dropping test fluids onto the prism (never dip the refractometer into the test fluid!), a calibration screwdriver, (3) 1.5 Volt Button Batteries, and a Users Guide. 
IMPORTANT!  HIGH QUALITY!
OTHER UNITS THAT CLAIM TO BE "ALL METAL" HAVE PLASTIC CLAMPS THAT HOLD THE DAYLIGHT PLATE.  OURS ARE MADE OF STURDY ALUMINUM!  A GOOD DEAL IS ONLY GOOD IF THE PRODUCT LASTS...   AND IF THE VENDOR IS STILL AROUND!
NO ONE HAS BEEN SELLING REFRACTOMETERS AT eBay LONGER THAN US!
---
This unit is a PREMIUM unit for Salt Water Aquariums, Koi Ponds & Wildlife Management! Its one-of-a-kind internal light, makes it adaptable to any environment! Even at night!
One NEW NI Supply ZGRS-10ATC
dual scale portable Salinity Refractometer in a blue, foam-lined hard case. The ZGRS series of portable refractometers is designed to measure the salinity of sea water and saline solutions of similar concentration. One scale checks the NaCl levels with the range of 0-100 ppt (with 1 ppt scale divisions) and the other scale gauges Specific Gravity with a range of 1.000 to 1.070 (+/- 0.001 accuracy). Both enable the direct determination of salinity in water that contains dissolved salt and little or no other dissolved solids.
Hydrometers are OK, but they can be very inaccurate. The NI Supply ZGRS-10ATC is designed to be very accurate to protect your investments! Simple and easy, take the guess work out of testing the salinity!
All ZGRS models use ambient light, AND HAVE A BATTERY POWERED INTERNAL LIGHT which makes testing samples a snap in any light condition! Models with the "ATC" suffix are equipped with "Automatic Temperature Compensation" for accurate measurements without recalibration after shifts in ambient working temperature (field use).
---
Heavy Duty + Internal Light = Unique Design!

The reinforced forward hinge makes for fewer parts AND is 90% LESS LIKELY TO BREAK THAN OTHER MODELS!  This model is also a HEAVY DUTY integrated design made of an extra ounce of machined aluminum. 
It also has the advantage of having an internal light!  This feature allows you to flick the side button to have light whenever you need it.  No more squinting to see the scale!  Perfect for testing in low light environments or the professional who needs the best tool around!
---
This model is ONLY available at VERY FEW sources! Get yours today at Wholesale prices!
---
High Quality!
Each item is carefully manufactured and inspected to insure a long life in use. This item comes with a 
THREE YEAR WARRANTY
against defects. Simply put, if it fails you, you get a replacement for FREE. An eBay first for quality Refractometers! No one backs their products like we do!
---
For LARGER ORDERS, please check out our eBay Store! 
---
International Shipping:  .
Shipping is $15.00 ($12.00 to Canada)  via US Postal's Global Priority Mail/Air Mail and is advertised as taking 3-8 business days. Please be advised that there can be Customs delays from time to time.
Buy more items, for a total of 2 portable refractometers, and the shipping charge are still just $15.00 (world)/$12.00 (Canada) via the Air Mail/Global Priority! 
Air Mail/Global Priority: World: $15.00   Canada: $12.00 (4-7 business days)
Domestic Shipping:
Expedited S&H is via USPS EXPRESS MAIL and takes 1-2 business days to all US locations.
---
Other types of Portable SALINITY Refractometers and pH Meters are available through our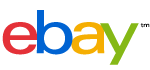 Store!

 <---- Click here
Other Salinity Refractometers for Marine habitats:
RHS-10ATC: General Duty Salinity Refractometer, comes with a calibration screwdriver, etc.  Great for the first time users! 
RHSN-10ATC:  Heavy-Duty Salinity Refractometer, Calibration Knob (no Calibration Screwdriver), Reinforced Forward hinge on the Daylight Plate, Extra ounce in weight.
ZGRS-10ATC:  Heavy-Duty Salinity Refractometer, with an Internal Light, and Reinforced Forward hinge on the Daylight Plate.  Perfect for the hardcore Salt Water Aquarium owner, Techie, Environmental Expert or Aquarium Professional.
---
National Industrial Supply

30777 Rancho California #891420
Temecula, CA 92589, USA
Sales: 951.308.9269
Fax: 310.833.7306 
---
---