MISCO DOT3 PA Digital Refractometer, Brake Fluid Scales, % Water - Armor Jacket


Click Here. Double your traffic. Get Vendio Gallery - Now FREE!
  Item Description: MISCO DOT3 Palm Abbe Digital Handheld Refractometer, Brake Fluid Scales, % Water, Boiling Point Celsius - DOES include a Rubber Armor Jacket

MADE IN THE USA!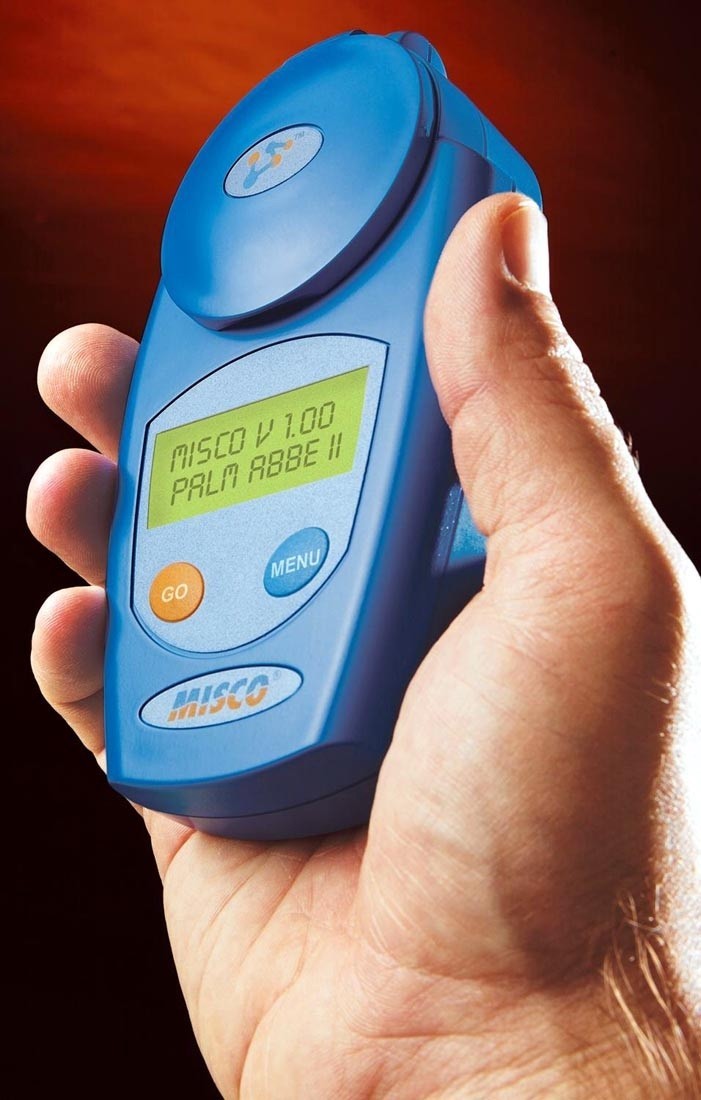 INSANE PRICE FOR THE POWER!
DID WE MENTION THAT IT IS MADE IN THE USA?  IT IS!
---
One BRAND NEW MISCO DOT3 is a precision digital instrument designed for measuring the water content and estimating the boiling point of DOT3 brake fluids.

A dangerous condition exists when brake fluid boils in the braking system; it can feel like air trapped in the lines when braking. In extreme cases the driver may be able to push the brake pedal completely to the floor without slowing or stopping the vehicle. In colder climates, brake fluid with high water content becomes very thick, which can also cause slow pedal response or difficulty braking. Also, as the water content in brake fluid increases, it will become more corrosive to steel pistons and the ABS modulator.

Brake fluid with high water content has a reduced boiling point. This means that the brake fluid will boil in the wheel cylinder at a lower temperature than the braking system was designed for. When traveling down a steep grade, towing a trailer, or in the event a brake pad becomes stuck against a rotor, brake fluid temperature can increase high enough to boil if it contains enough water. Stepping on the brake pedal will now only compress the vapor instead of applying force to the pad - the result is sudden brake failure.

DOT Standard 116 requires that DOT3 brake fluid, with no moisture content, will only boil at temperatures above 400 °F (205 °C). The fluid in a 3-4 year old car with 3-4% water content in the brake fluid could boil at less than 300 °F (149 °C).
- each unit comes with a 1 Year Warranty (which is better than the other digital Brix Refractometers)! 
Included are:MISCO Palm Abbe Refractometer, Protective Rubber Armor Jacket, Instruction Manual
This is the Refractometer of Professionals!

The MISCO DOT3 Scales:
Scale 1 Fluid: Brake Fluid - DOT3; Unit of Measure: % Water; Range: 0 to 6; Resolution: 0.1; Precision: +/-0.5
Scale 2 Fluid: Brake Fluid - DOT3; Unit of Measure: Boiling Point °C; Range: 118 to 252; Resolution: 1; Precision: +/-5
The unit runs off (2) AAA batteries on a LARGE PRINT digital LCD display.  
---
MISCO DOT3 Specs:

| | |
| --- | --- |
| Temperature Range | 0 to 50 °C (32 to 122 °F) |
| Power Source | 2 AAA Batteries |
| Battery Life | 5000+ Readings |
| Dimensions | 145 x 75 x 37 mm (5.7 x 2.95 x 1.46 in.) |
| Weight | 250 grams (8.8 Oz.) |
---
International Shipping:

International shipping is via either US Postal's Global Priority (Air) Mail, which is $15.00 ($12.00 to Canada) and takes 3-8 business days.
Shipping Insurance is an additional $15.00.
 Questions?
Larger orders?
Multiple Orders?
Prefer a different shipping method?
Please feel free to call, fax or e-mail!
---
Other types of Portable Refractometers are available through our eBay Store!  Check out
our 
other items
!
National Industrial Supply 

30777 Rancho California #891420
Temecula, CA 92589, USA
Sales: 951.308.9269
Fax: 310.833.7306 
We prefer Paypal!

---